.: Day 3:..:Rome 2nd day:.
In.
our second day in Rome we visited the Vatican We had to get up very early because our first visit was to the Vatican Museums and it's always full of people. So at 8.30 we were on the queue. We visited the main galleries of this museum, whe saw lots of paintings and sculptures of the most known italian artists. The final building that we saw was the Sixtine Chapel, which didn't shocked me a lot. People who visited it before me said that it was fantastic, but I liked more other galleries of the museum.
When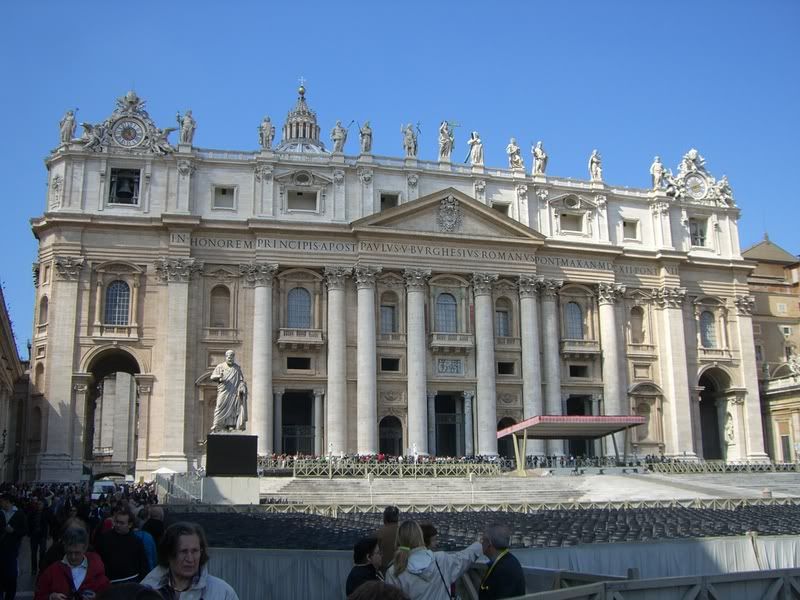 we finished the visit to the museum we went to saw the Pope's graves.Later on we visit San Peter's square and of course the Basillica too. The basilica was very big, full of famous paintings. It has a few little chapels who were really amazing. There we can saw also it's huge dom. Later we walked through St. Peter's square and we went to lunch.
In the afternoon we visited the Coliseum.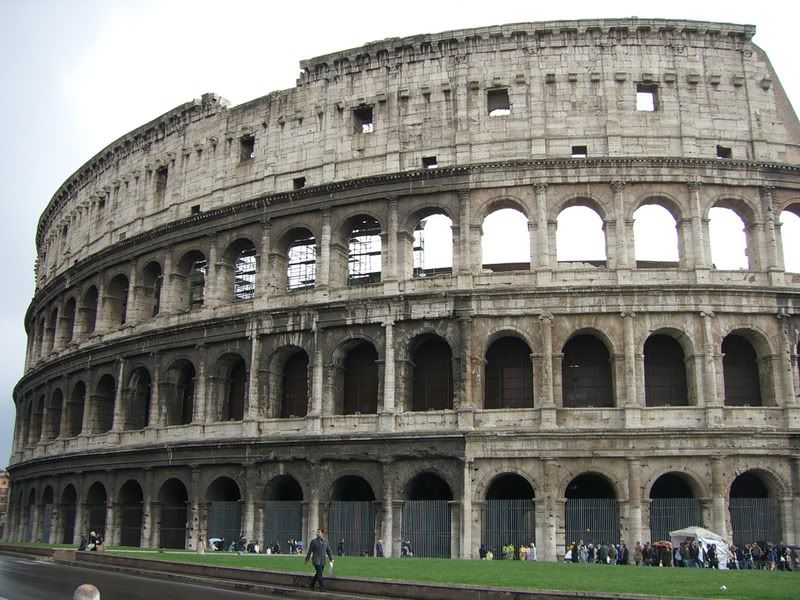 Some relatives told me that they were disappointed with this monument, because they thought that it was nicer, and it was very ruined. I disagree completely with this opinion because I was really amazed with the Coliseum. I think it very wonderful outside but if you get into and you saw it inside, I think that it's more wonderful. It's true that it's ruined, but it's because it's too old, and has been abandoned. But instead of this I think it's one of the nicer buildings I saw.
Later we visited the Trevi Fountain.
I was really amazed of this monument because you are walking through narrow streets of this city and you arrive to an a small square where this monument is built. There we made our wishes.